Looks interesting?
Take a look at the entire offer of this building's apartments.
With its design, Stepina Ljubičica follows the trends of modern architecture and represents a dominant focal point that offers a wide selection of modern residential and business units of different sizes. Pedestrian and car access to the facility is provided from Milisava Đurovića Street.
Functional space of the object consists of: 
1 store or office space of about 239 square meters designed on the ground floor of the building. It is oriented towards the intersection of Kružni put and Milisava Đurovića streets.
The part of the building intended for housing consists of:
Parking: underground parking lot on two levels, and two parking lots in front of the object.
This building is made by the highest-quality materials, that are designed to keep up with modern lifestyles.
Stepina Ljubičica is located at 15 Milisava Đurovića Street, in Voždovac. This city center is 7.0 km away, and the E-75 motorway is 3.0 km away.
In the immediate proximity of the building are: Elementary School "Danilo Kiš", as well as "Đura Daničić", Faculty of Transportation, University Singidunum, Post of Serbia, Health Center Voždovac, as well as numerous retail and sports facilities, as well as banks and pharmacies.
Public transport lines that run nearby are: 25, 25P, 33, 33N 39, 406L, 409 and E9, as well as tram lines: 9 and 14, so the facility is well positioned and connected to the other parts of the city.
Stepina Ljubičica follows the trends of modern architecture, which is impossible without high-quality materials.
"Bosal" Entrance Doors 
The highest security class for doors used in residential buildings. Double sealing and excellent thermal and sound insulation of 40dB.
Ventilated facades - FunderMax 
Thanks to the structure of the material, its open porosity, ventilated facade allows us to have thermal comfort in the house in winter (retains heat inside the house), as well as in summer (prevents heat from entering the house). 
High-quality air conditioning
We make no compromises when it comes to quality. Only the best cooling systems have been installed in this building, so you won't have to worry about cooling your space.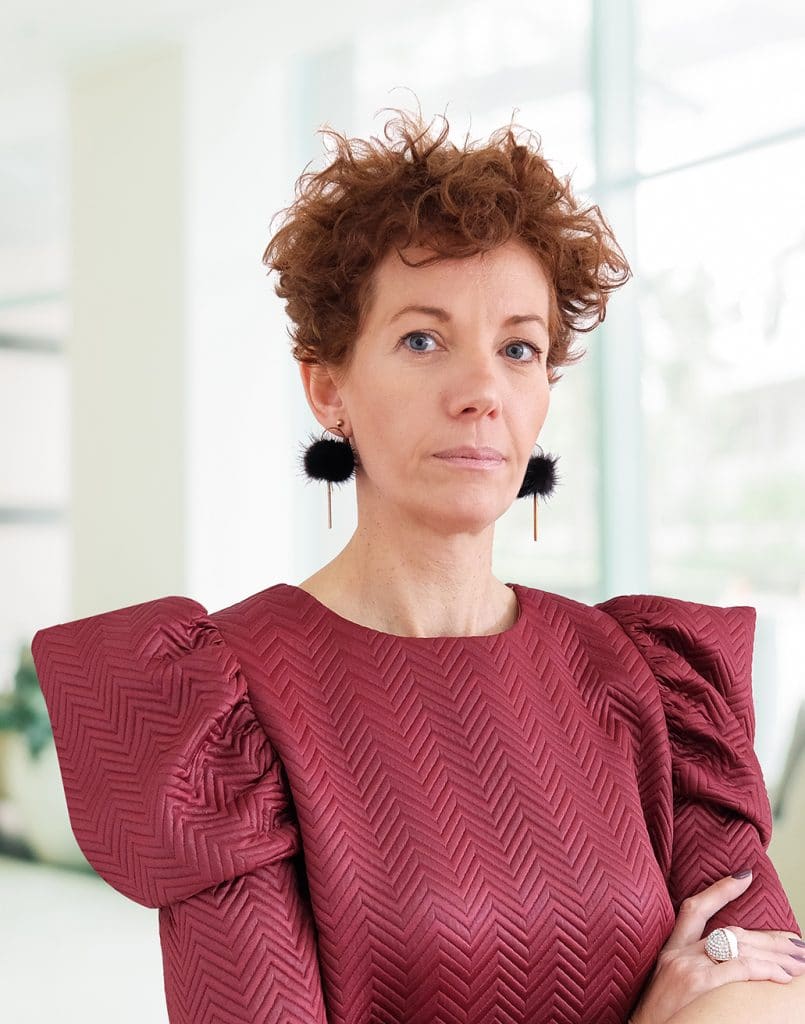 Meet Branka Gojković.
Branka Gojković je menadžerka projekta Stepina Ljubičica za Nekretnine Obradović i biće prva osoba kojoj se možete obratiti ako želite da saznate nešto više o lokaciji, zgradi, uslovima ili pogodnostima. 
Branka always says that finding the ideal apartment for her clients is an adventure that she, as an agent, enjoys. Branka says that being a real estate agent is exciting and interesting, but also challenging, because it requires great seriousness, knowledge, and professionalism. 
Branka's specialty is representing large investors, as well as apartments in new construction.
YOUR NEW LOCATION
CHOOSE YOUR NEW FAVOURITE LOCATION.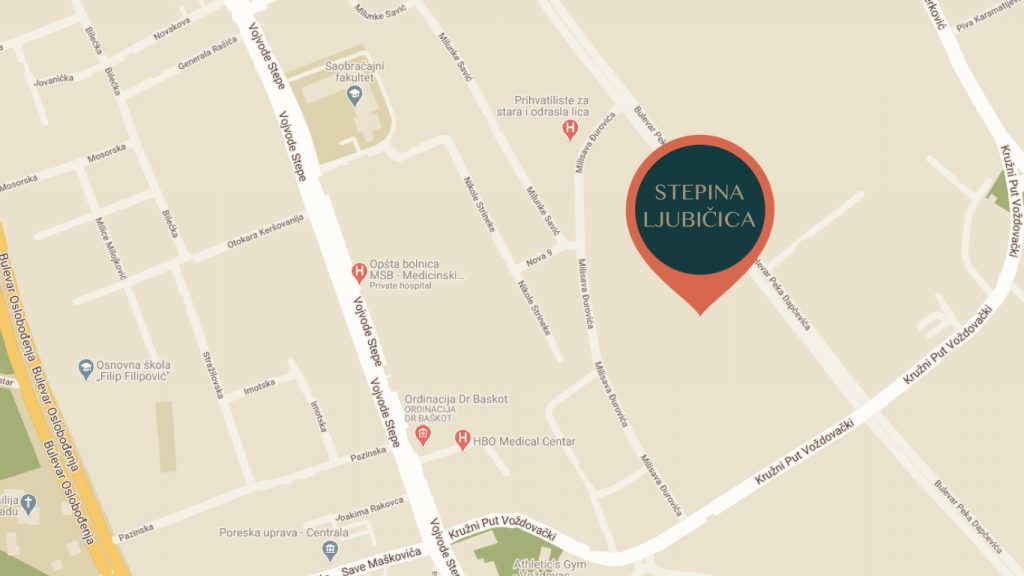 More information?
Download this facilities' brochure.
Schedule a visit
You can schedule a visit to your new home online.