Ksngarden is a home-planned building, built of the best materials, with comfortable and functional apartments of ideal structures.
The area of the apartments ranges from 31 m2 to 121 m2, and each apartment has its own parking space in the underground garage.
The building is located in Gročanska Street, in Vračar, on an extraordinary location. The city center is 4.0 km away. In the immediate proximity of the building are the elementary school "Jelena Ćetković", School of Architecture and Civil Engineering, School of Textile Design, Faculty of Security, Belgrade Drama Theater, Post Office, Police, Municipality of Voždovac, FC Sinđelić, SC Šumice, as well as numerous retail and catering facilities, pharmacies, as well as the Health Center.
Planirani rok završetka objekta je 31.12.2021.
This object is located on Gročanska street, on a great location.
Nearby is the kindergarten Lunja, as well as the elementary school King Peter II. Recently, large supermarkets Univerexport, Vero and Idea were opened not far from this building, and currently the largest shopping mall in the city - Beo Shopping Center.
The traffic connection with other parts of the city is excellent, considering that the facility is located in the immediate vicinity of Vojislav Ilić Street, which is the main road in this part of the city, and is also close to King Alexander Boulevard.
The E-75 motorway is about 1.5 km away. Therefore, the traffic infrastructure at the location where the facility is located is excellent. The following public transport lines operate in the immediate vicinity of the building: 29N, 46, 55 and E1, as well as trolleybus lines: 21, 22 and 29. Somewhat further, there are bus lines: 79, 301N, 304N and 308N.
Clay blocks
Elevator - 8 persons, made by prestigious manufacturer
Car elevator, 4000kg capacity
Anti-slip ceramics on the terraces of renowned manufacturers
Kitchen and bathroom ceramics made by renowned foreign manufacturers
Heating - district heating system, with a system for measuring thermal energy consumption for each residential unit
Cooling - split system
High quality exterior joinery with blinds
High-class antitheft front doors
First class parquet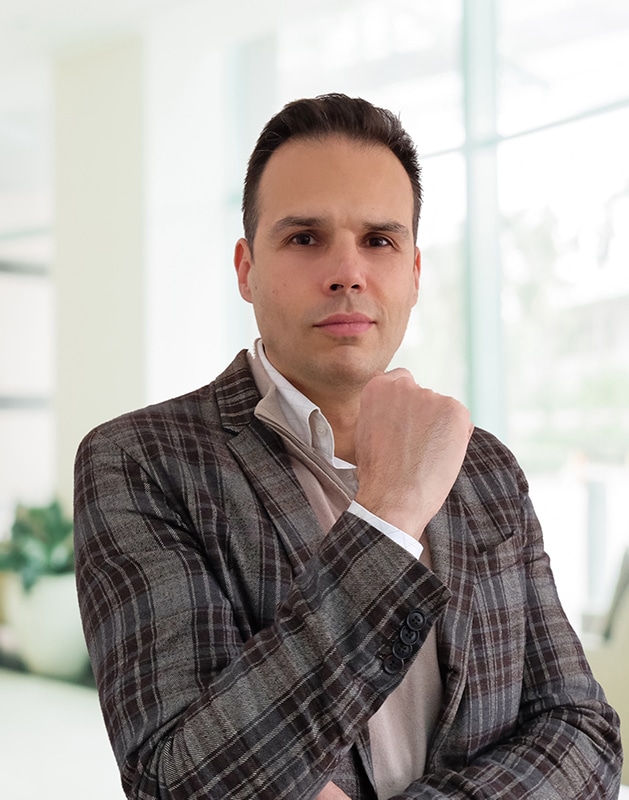 Upoznajte marka vukovića.
Marko Vuković je menadžer projekta Gročanska za Nekretnine Obradović i biće prva osoba kojoj se možete obratiti ukoliko želite da saznate nešto više o zgradi u Gročanskoj ulici.
Marko je agent za nekretnine već dugi niz godina, a njegova najuža specijalnost je upravo posredovanje u prodaji ekskluzivnih stanova novogradnje. Zato će Marko biti odlična osoba za kontakt ukoliko imate bilo kakvih pitanja, nedoumica, ili naprosto želite nešto više informacija. 
YOUR NEW LOCATION
CHOOSE YOUR NEW FAVOURITE LOCATION.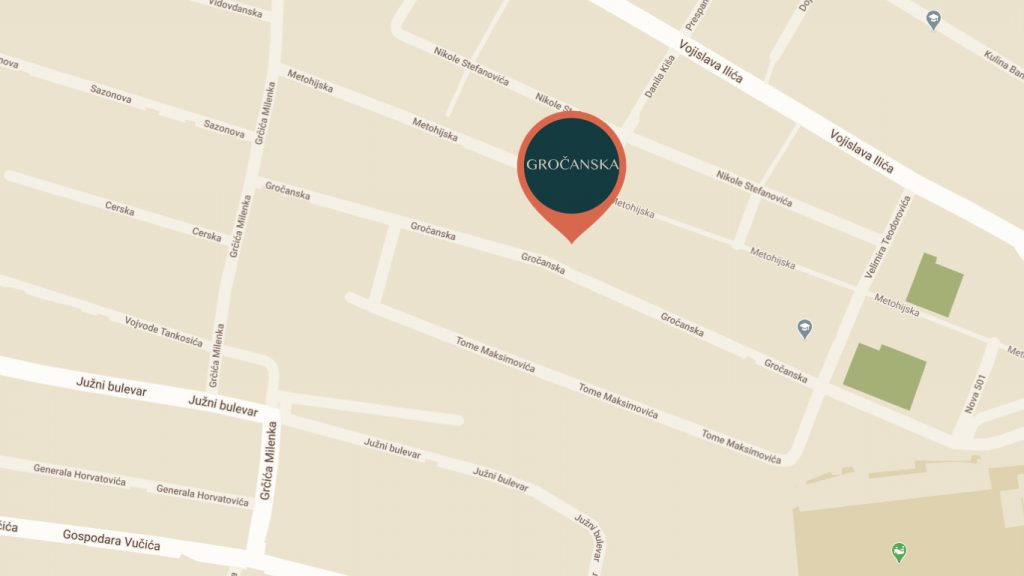 More information?
Download this facilities' brochure.
Schedule a visit
You can schedule a visit to your new home online.