Sounds interesting?
Take a look at the entire offer of this site's properties.
We can offer unique office space in the most luxurious building in New Belgrade, which will be located in a unique park, oasis, inspired by Japanese cherries, on an area of 1.4 ha. The very concept, quality of construction, location, and environment, provide the future tenants with an extraordinary predisposition to successfully perform their daily tasks and take up new challenges.
Zbog raznovrsnosti sadržaja i što boljeg poslovanja budućih zakupaca, Investitor je napravio okvirni plan zakupa lokala u zavisnosti od vrste delatnosti. Svim budućim klijentima preostaje samo da uživaju u koristima koje će pružati, do najsitnijih detalja isplanirani, Sakura Park.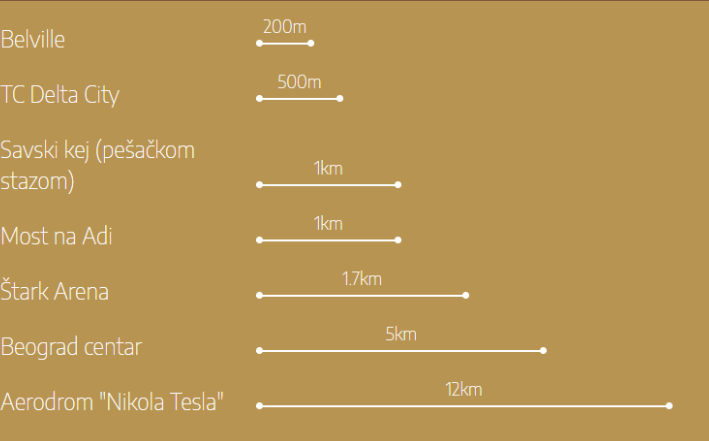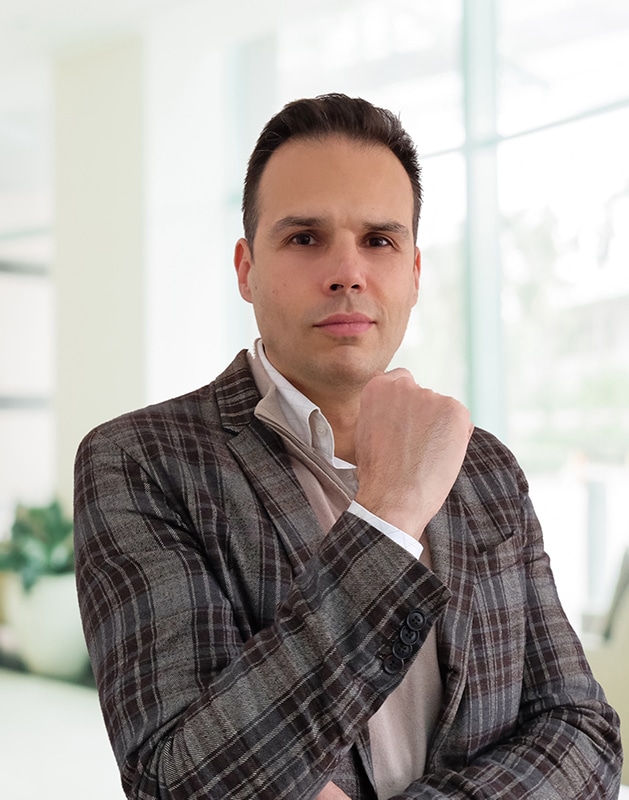 Upoznajte Marka Vukovića.
Marko Vuković je menadžer projekta Sakura za Nekretnine Obradović i biće prva osoba kojoj se možete obratiti ukoliko želite da saznate nešto više o zgradi u Bloku 58.
Marko je agent za nekretnine već dugi niz godina, a njegova najuža specijalnost je upravo posredovanje u izdavanju ekskluzivnih poslovnih prostora novogradnje. Zato će Marko biti odlična osoba za kontakt ukoliko imate bilo kakvih pitanja, nedoumica, ili naprosto želite nešto više informacija. 
YOUR NEW LOCATION
CHOOSE YOUR NEW FAVOURITE LOCATION.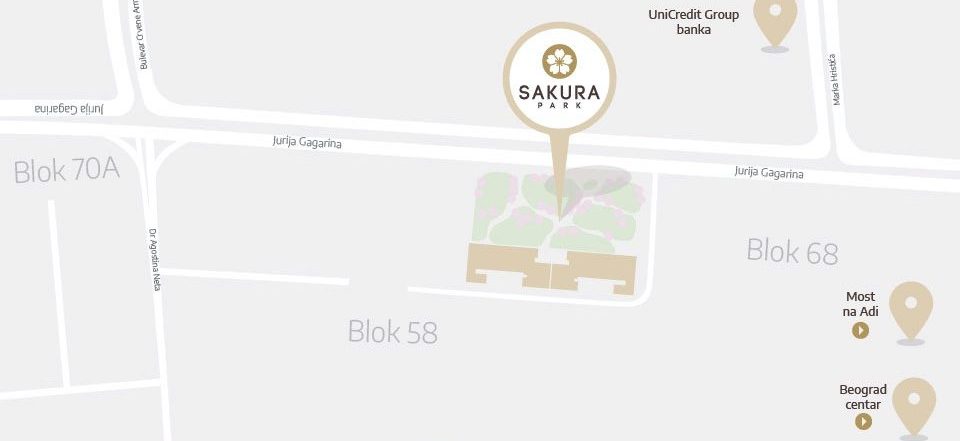 More information?
Download this facilities' brochure.
Schedule a visit
You can schedule a visit to your new office online.