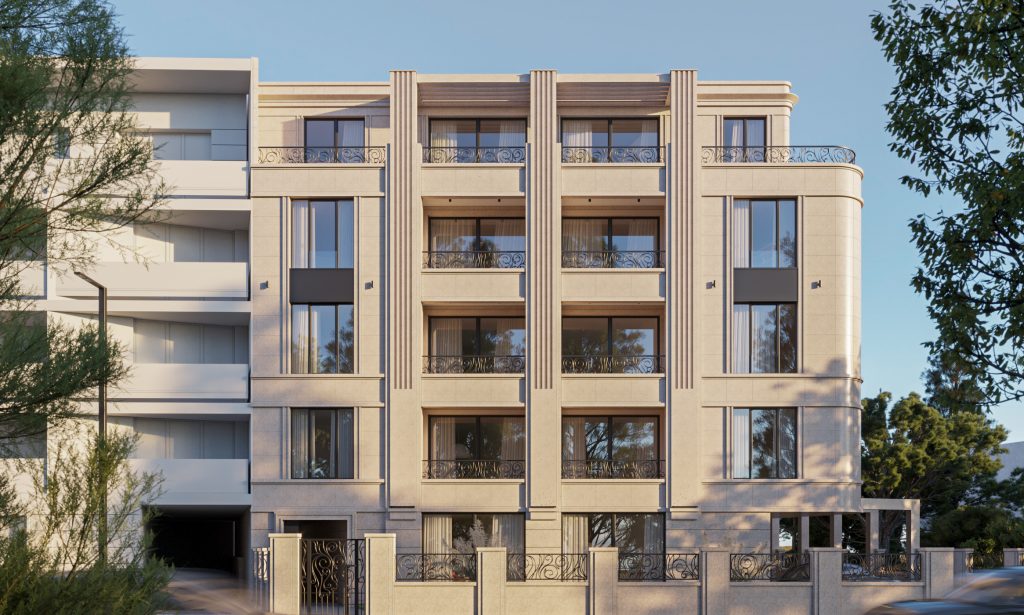 Welcome to the unique and most luxurious part of Belgrade, a newly built facility in Milana Tepica street in Dedinje residential area. This exquisite building gathers everything you need for a perfect contemporary life in one place.
⇁ Underground garage
⇁ Spa and wellness centre
⇁ Gym
⇁ Contemporary interior design
⇁ Top quality materials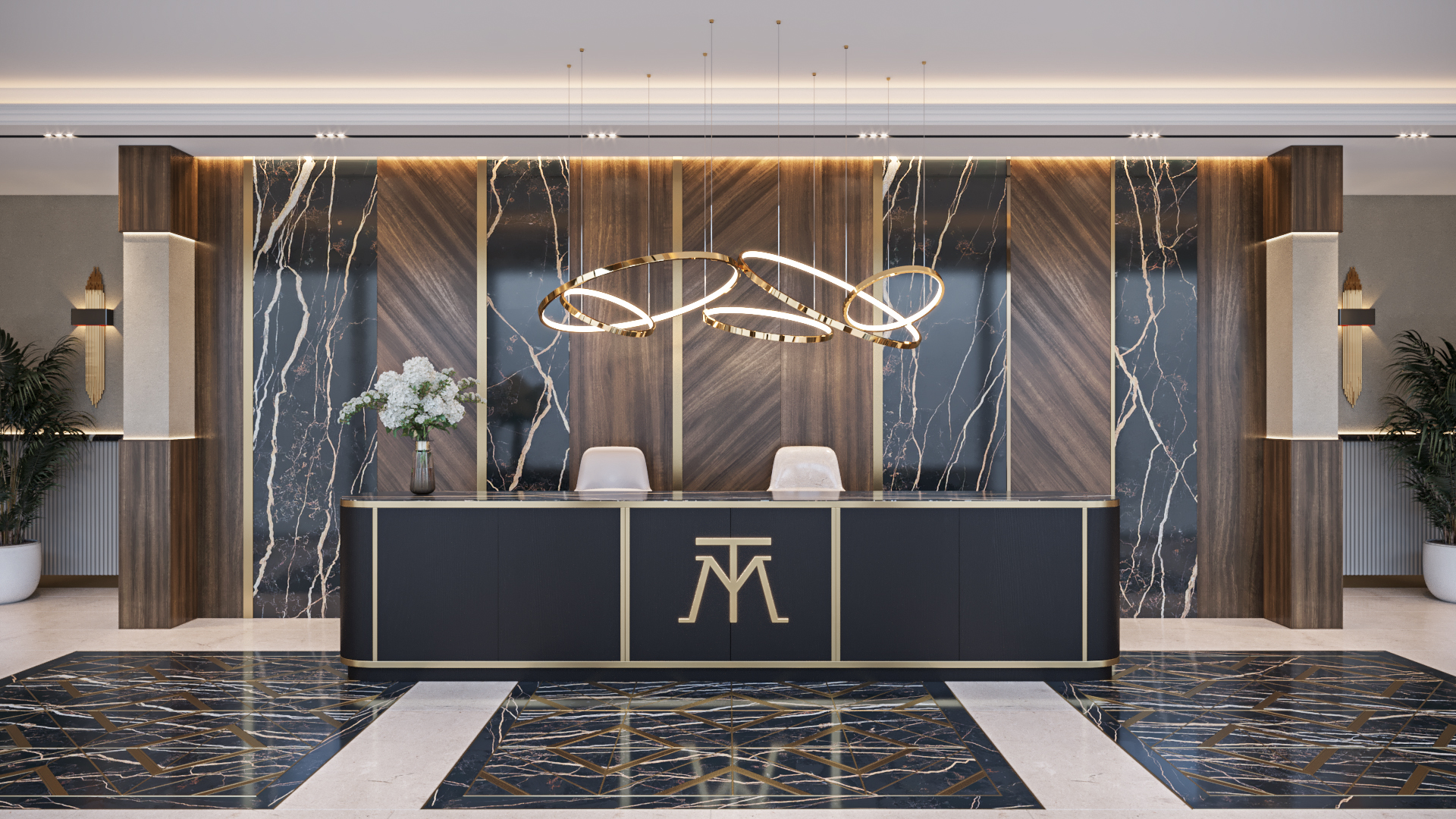 If you choose this prestigious newly built facility, you will revel in one of the most luxurious and beautiful interiors in Belgrade. Every detail of the building was chosen so that it offers absolute comfort and functionality, while retaining its particularly alluring looks.
⇁ Prestigious materials
⇁ Round the clock staffed reception
⇁ Beautifully styled entrance hall and elevators
⇁ Najmodernija rešenja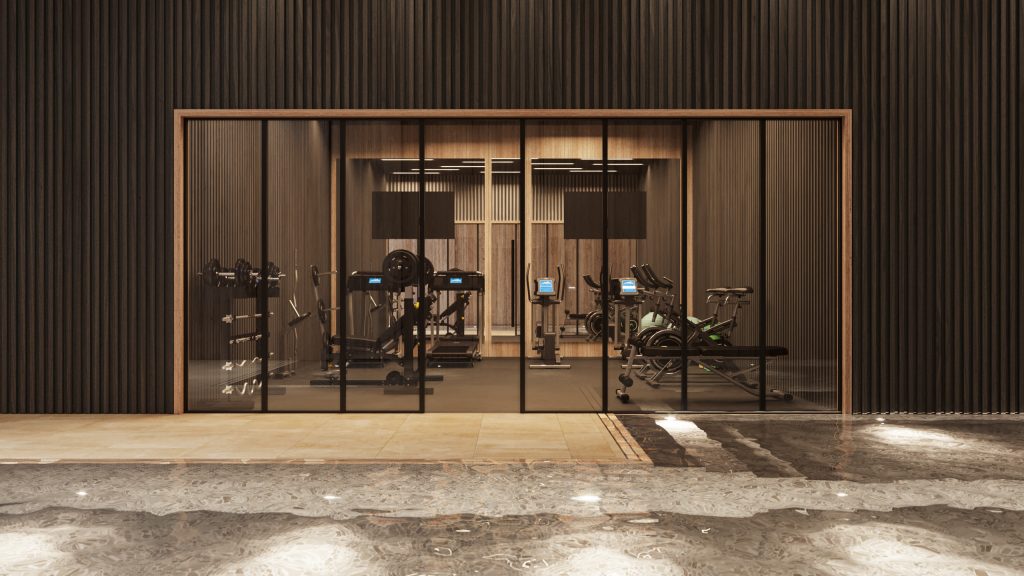 When you buy a residential space in this thoughtfully devised facility you have all that you need for leading a healthy and fulfilling life. There's a gym equipped with the latest technology in the very building, so you will never have to worry about your health habits again.
Within your future home, there will be contemporary wellness & spa spaces. Oases for relaxation have become a necessity for relishing in the peace and quiet which are lacking in the present times. The newly built facility in Milana Tepica Street offers relaxation within your own home.
Apartment's Floor Plans
Which one will be yours?
This magnificent penthouse lies among the embassies and luxurious residences.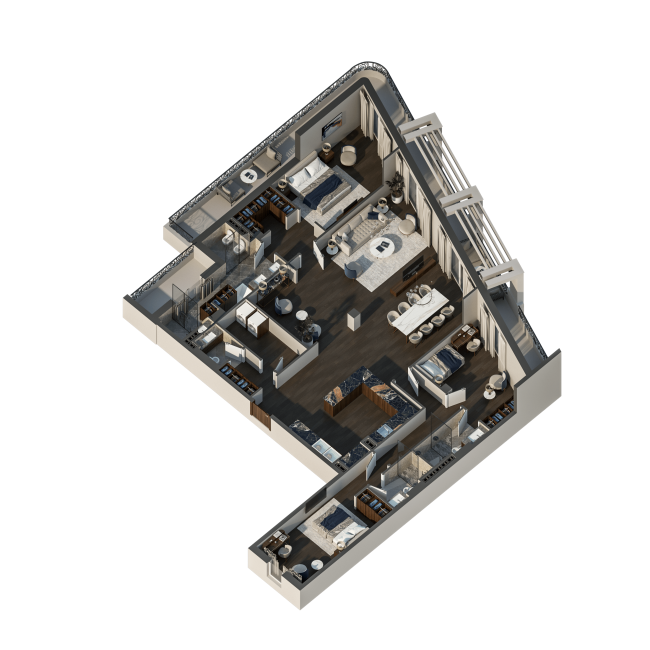 Remarkable penthouse located on Dedinje residential area, equipped with a unique panoramic view.
The entire offer is waiting for you.
Living room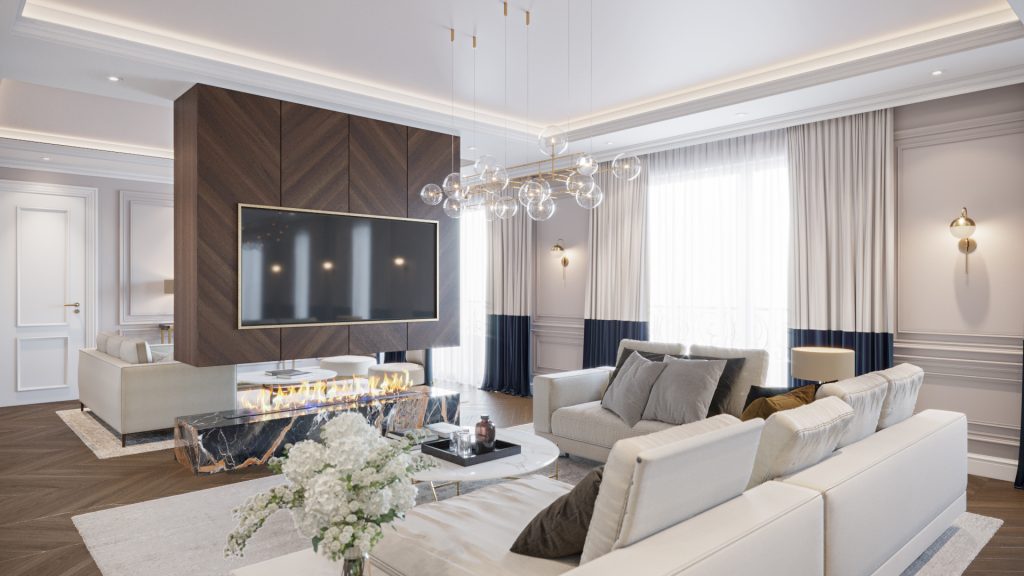 Bedroom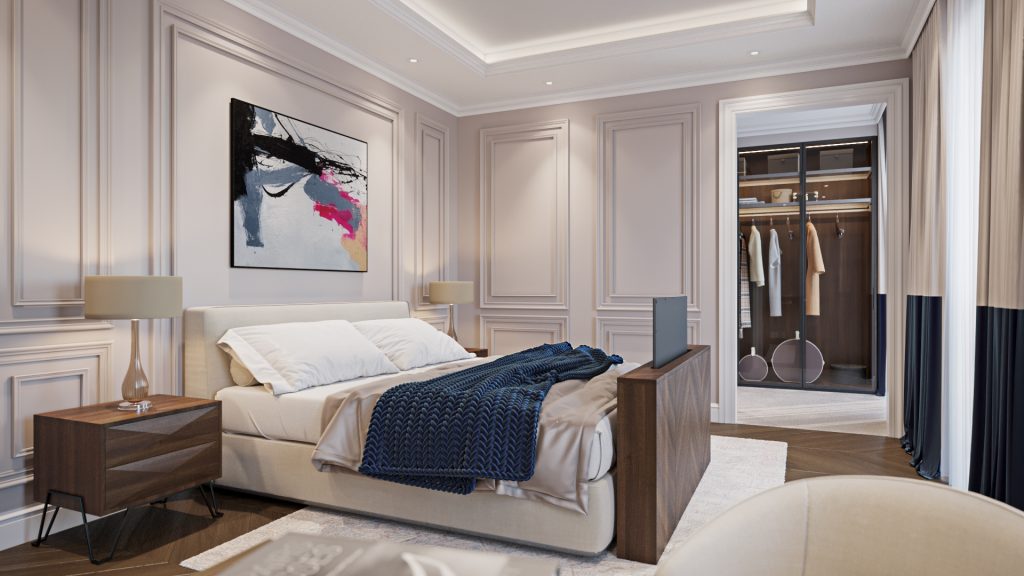 Kitchen with dining room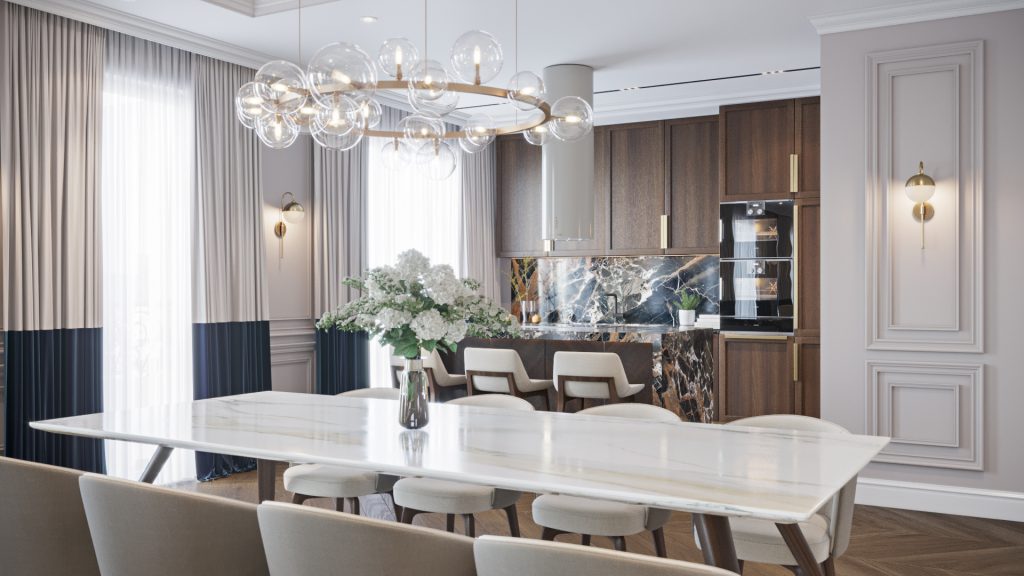 Green oasis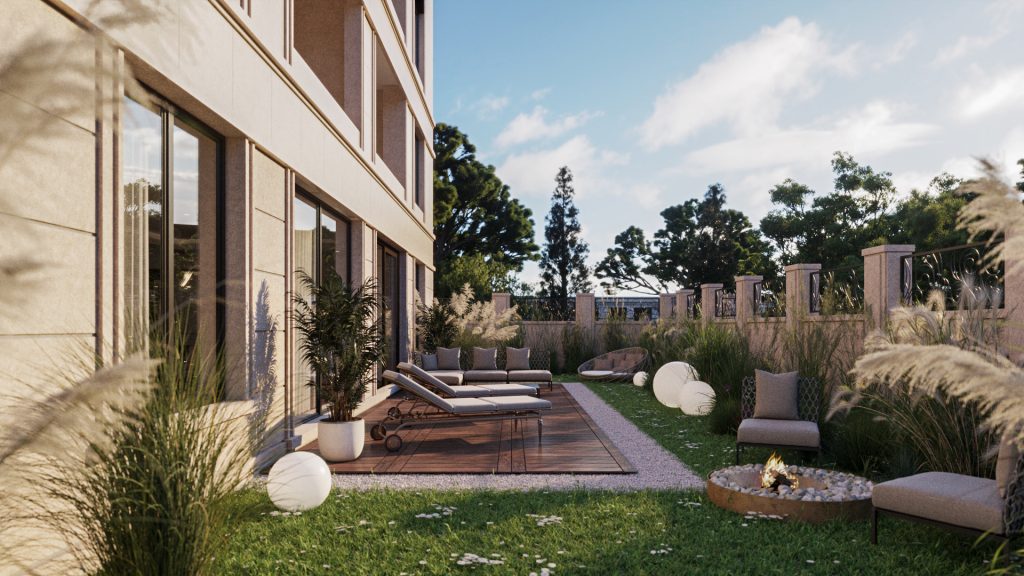 Uniquely
designed
interior.
We carefully considered every part of your new home.
Your new location
Choose your new favourite location.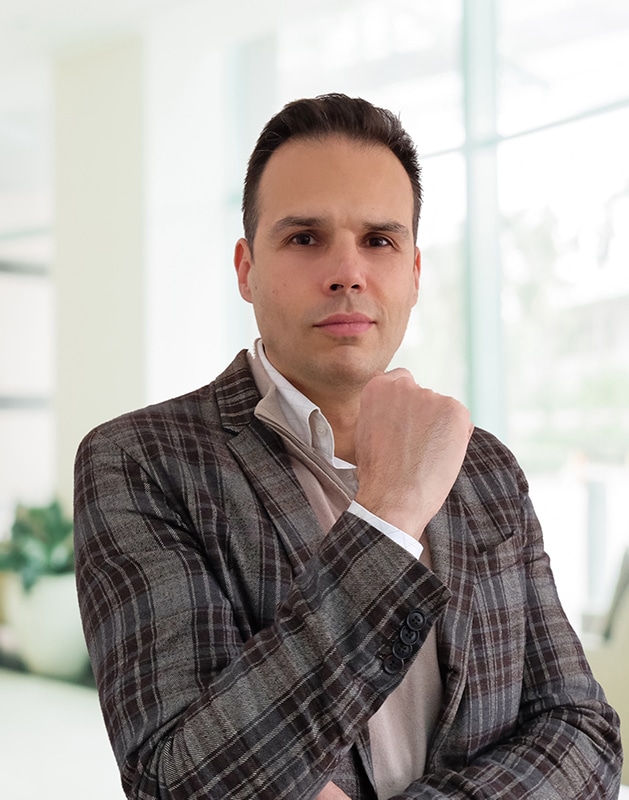 Upoznajte Marka Vukovića.
Marko Vuković je menadžer projekta Milana Tepića Residence za Nekretnine Obradović i biće prva osoba kojoj se možete obratiti ukoliko želite da saznate nešto više o zgradi na Dedinju.
Marko has been a real estate agent for many years, and is one of the best when it comes to recognising qualities of newly built properties. That's why Marko will be a great contact person if you have any questions, concerns, or just want more information. 
More information?
Download this facilities' brochure.
Urbanisation of this part of Belgrade began with the decision of king Aleksandar Karadjordjevic to build a castle on Belgrade's hill Dedinje, which had been until then covered by vine fields.
All people of status and wealthy people of that time, members of the Belgrade elite of that time, began construction of magnificent villas on properties overlooking Kosutnjak or Avala. The residential area Dedinje acquired the status of an elite part of the city, and developed quickly. However, it retained its authenticity. Over the years it gained the reputation of a shelter of the kings, elites, and diplomats which in itself speaks volumes about its development and prominence.
The prestigious facility is located in the very center of this part of the city, surrounded by all sights which make Dedinje residential area unique. It answers to the wishes of the Investors to offer the future tenants a real hedonistic piece of heaven adjusted to the modern way of life, while still fitting into the historical image and reputability of Dedinje.
It is in the Milana tepica 6 Street - a very peaceful, family oriented zone, covered in greenery.
Thanks to the terrain configuration and urban setting, the objects have the view of the surroundings and sights of Belgrade.
It is within walking distance from the Neznanog junaka street and Ljutice Bogdana street where you can find the post office, a bank, supermarkets, schools, gyms, cafes and restaurants.
This luxurious facility encompasses two underground floors, a ground floor, and four additional floors. The last flooring is withdrawn.
On one of the underground floors (-2) there is a shared garage intended for the future tenants' cars. 
On that same floor is the SPA center together with a gym, Turkish bath, sauna, and pool, all of which are exclusively designed for the apartment owners.
All of the floors above the ground are envisioned as residential units. There's 26 apartments of different structures, which can be, in agreement with the buyer, doubled or formed in a distinct way. Therefore, you can organise your luxurious apartment in accordance with your wishes.
The withdrawn flooring is reserved for the penthouse apartments with spacious balconies and unbelievable panoramic view of Belgrade. stanovi sa prostranim terasama i neverovatnim panoramskim pogledom na sve beogradske vizure.
The fasade exudes a mixture of classical and contemporary architecture. It is projected as a combination of natural stone on the facade with decorative stone elements, wrought iron, and huge glass surfaces made out of windows with anthracite colour and aluminium shutters.
The ground floor is strictly residential, and each flat has its own backyard with an astonishing surface area. The ground floor has a grandiose entrance with a spacious lobby from which you can access apartment entrances as well as elevators and staircases. The entrance, lobby, and staircase indicate extreme luxury and increase the feeling of comfort and uniqueness.
The facility is accessed directly from Milana Tepica street with separated pedestrian and car entrances which can be approached only by apartment owners. The garage is entered by passing the ramp directly from the road.
Each material used in the production of this unique newly built facility is of the highest quality, it is chosen and fitted with special attention so that the inside and outside, interior and exterior exude moderation and luxury. 
The facade is made out of highest quality plaster and carefully chosen colors. Acoustic, thermal insulation, and hydro-insulation are top notch quality.
The heating encompasses floor heating and a ceiling air conditioning unit.
Parquet is made out of multiple layers of oak wood which is certified for floor heating.
The exterior windows and doors are wooden-aluminium motor driven shutters which are separate for each window. Due to its efficient acoustic and thermal insulation, top notch opening and closing systems the sliding system Drvo Aluminium (wooden-aluminium) was chosen. The wooden design can be chosen from the colour catalogue. 
The glass used for windows is three layered with special protection from breakage and cracking. It has acoustic and thermal insulation as well.
The exterior doors are of the highest security and acoustic insulation. The finishing touches on these doors are made from natural materials - oak, beech, walnut, cherry and ash mahogany. 
The interior doors are 100x250cm. They are made from the highest quality materials. The buyer can choose the paint and veneer of the interior doors.
Sanitary ware and taps in all apartments, which are sold in this luxurious newly built facility in Dedinje residential area, are from a renowned European manufacturer.
The fencing on the front, side, and rear facade is made from wrought iron.
Words can't describe it. You have to see it.
Schedule a visit to your new home online.