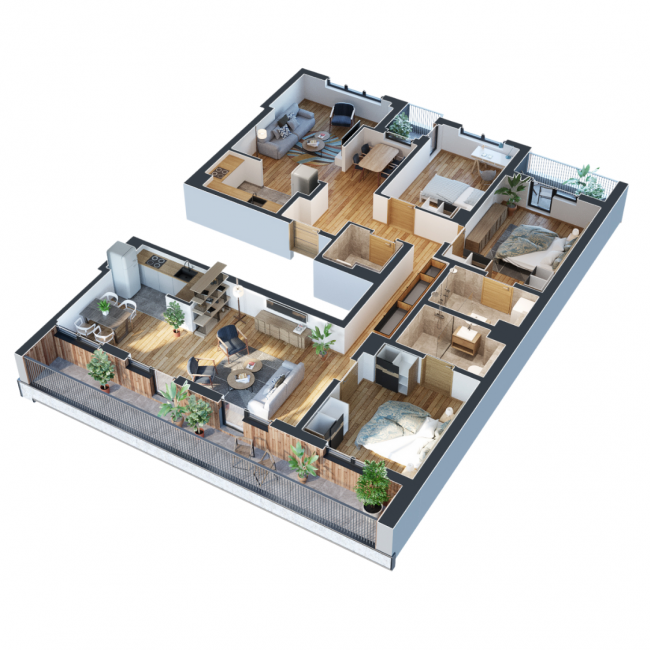 The withdrawn flooring is reserved for the penthouse apartments with spacious balconies and unbelievable panoramic view of Belgrade.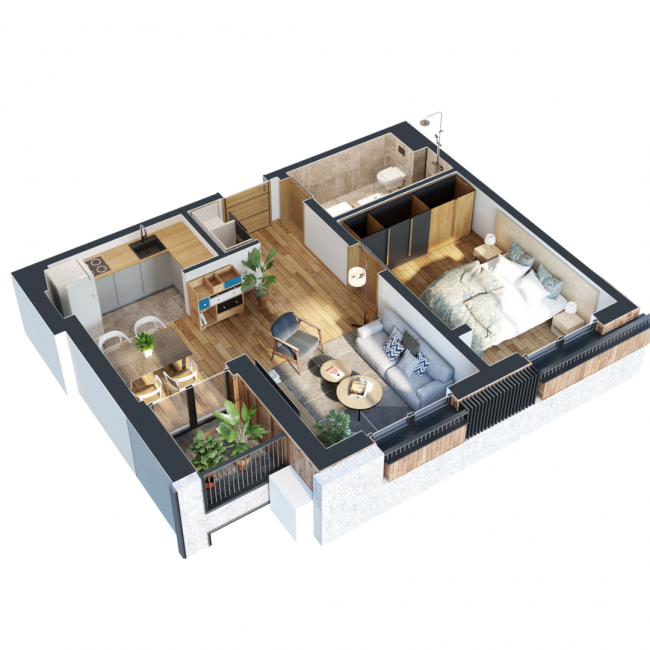 Interested in office space?
This property contains an office space of 86 sqm, at the price of 2.000 EUR per sqare meter + VAT.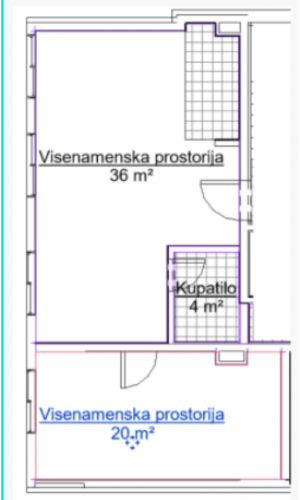 Near Grčića Milenko Street, this building is located on an excellent part of Vracar, surrounded by nature and with a beautiful view.
You can find everything you need for a comfortable life near the property: primary schools, theatres, pharmacies, and supermarket, as well as healthcare centres, fitness facilities and more.
Nedavno su nedaleko od naše zgrade otvoreni veliki marketi Univerexport i Idea.
Objekat je projektovan u duhu savremene arhitekture. Građen od najboljih materijala sa udobnim i funkcionalnim stanovima idealnih struktura.
The building has two underground floors with 21 parking spaces, a ground floor with a gallery, six above-ground floors and a secluded floor within which there are 17 apartments and one office space. Access to the underground floor or basement is provided via a car lift.
NO COMISSION!
Termo blok
Elevator made by prestigious manufacturer
Reliable high-capacity car lift
Class A granite ceramics in the corridors of renowned foreign manufacturers
Class A granite ceramics on the terraces made by renowned foreign manufacturers
Class A granite ceramics in the bathrooms made by renowned foreign manufacturers
Sanitary ware from renowned foreign manufacturers
Heating - remote heating system, with a system for measuring thermal energy consumption for each residential unit
Cooling - air conditioners from reputable manufacturers carefully integrated into the apartments and the facade
High quality exterior joinery with blinds
High quality interior carpentry
High-class antitheft front doors
High quality parquet of non-standard dimensions.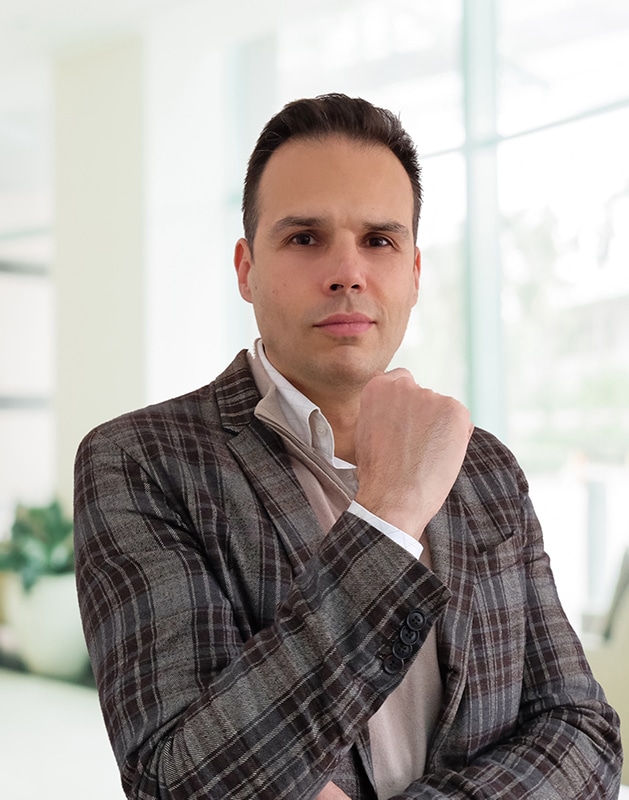 This is Marko Vuković
Marko Vukovic is the manager of the Gročanska project for Obradović Real Estate and will be the first person you can contact if you want to know more about the building in Gročanska Street.
Marko has been a real estate agent for many years, and is one of the best when it comes to recognising qualities of newly built properties. That's why Marko will be a great contact person if you have any questions, concerns, or just want more information. 
YOUR NEW LOCATION
CHOOSE YOUR NEW FAVOURITE LOCATION.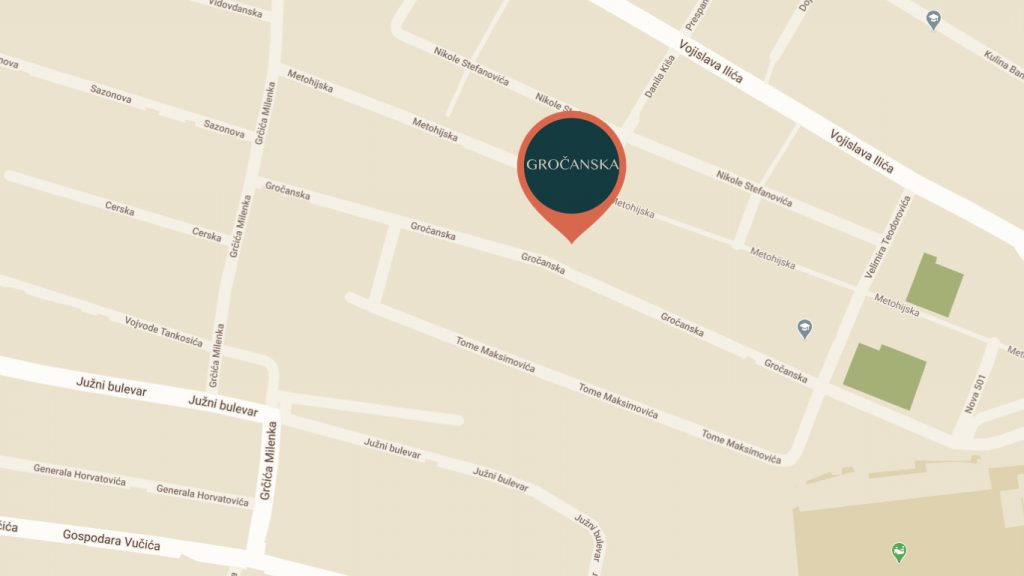 More information?
Download this facilities' brochure.
Schedule a visit
You can schedule a visit to your new home online.