Apartment's Floor Plans
Which one will be yours?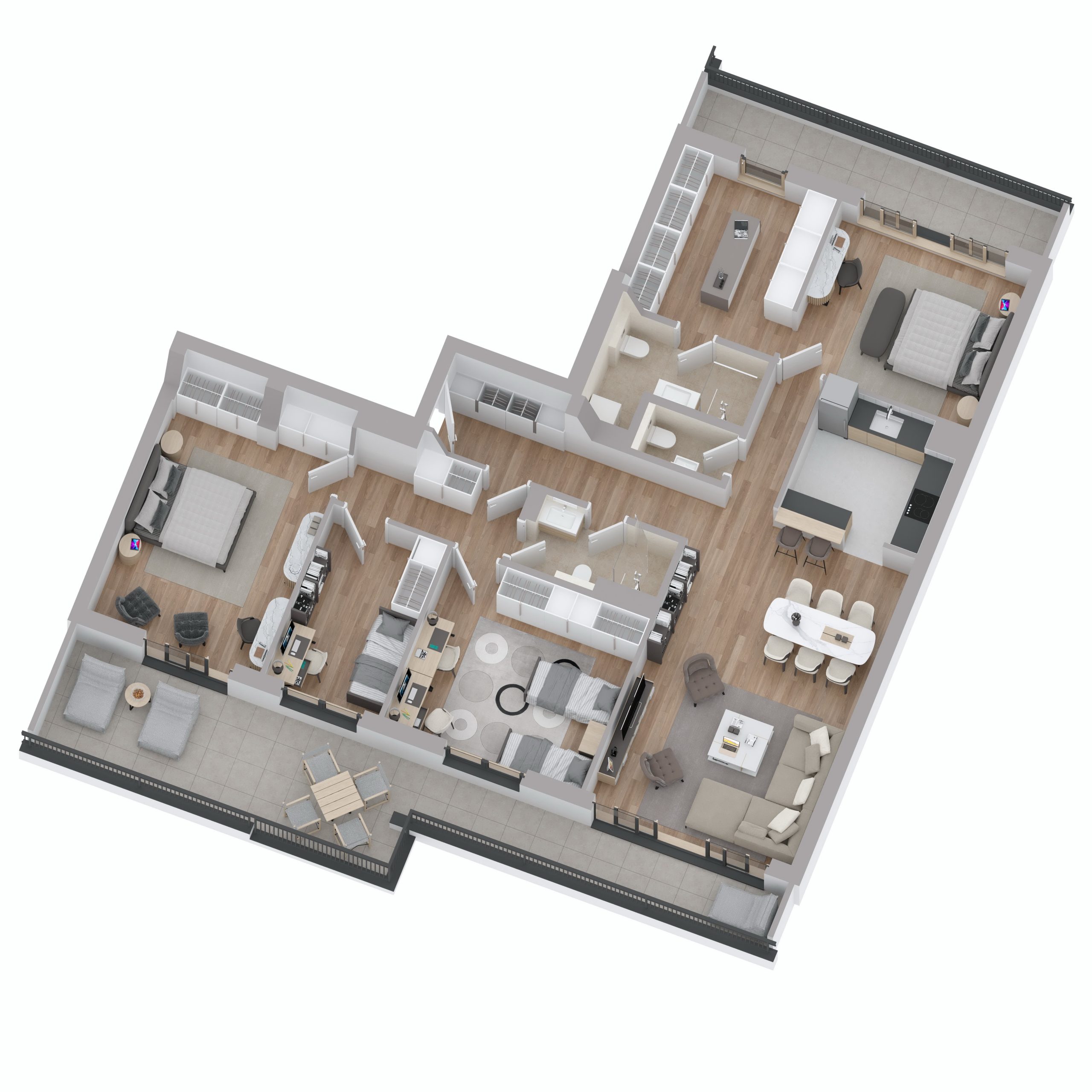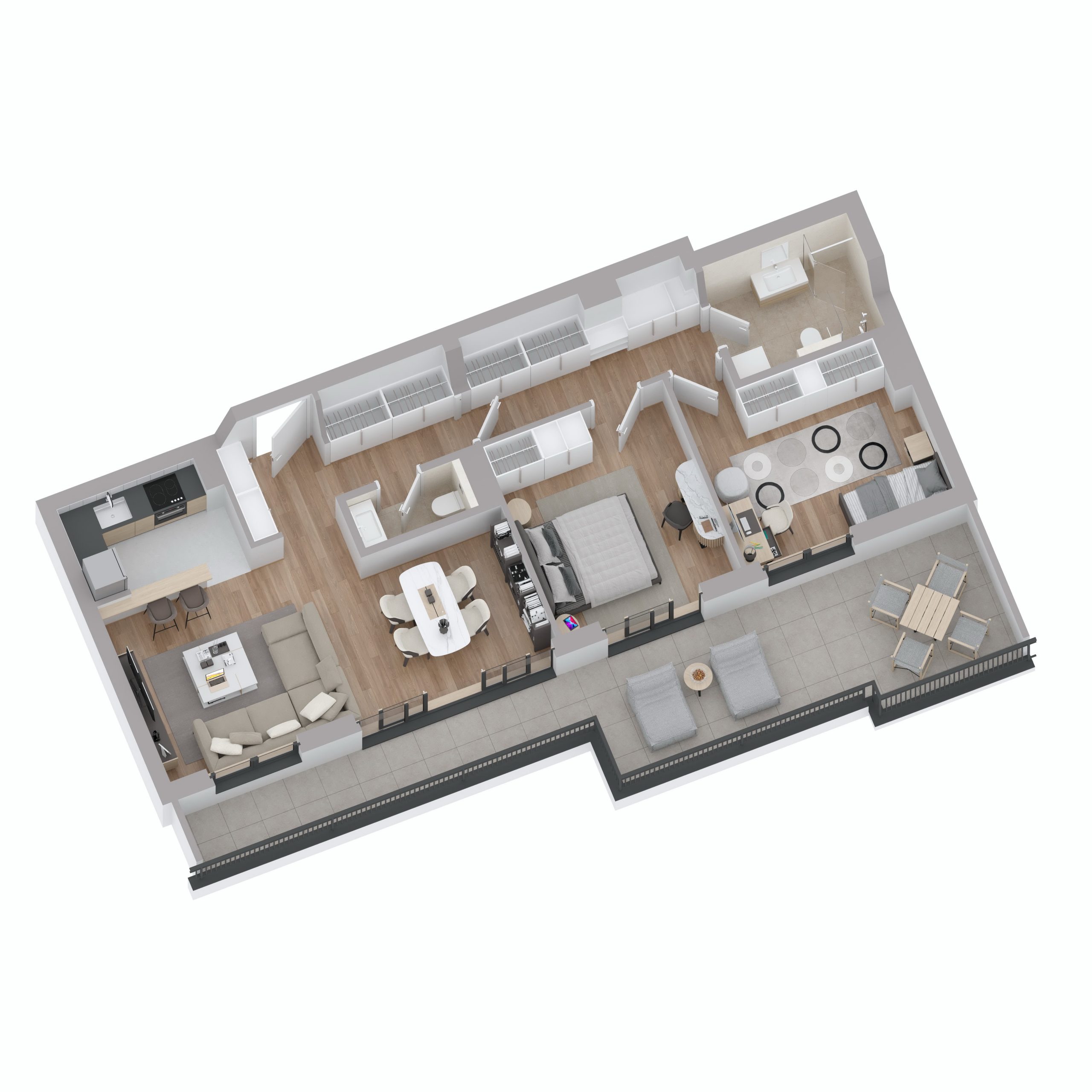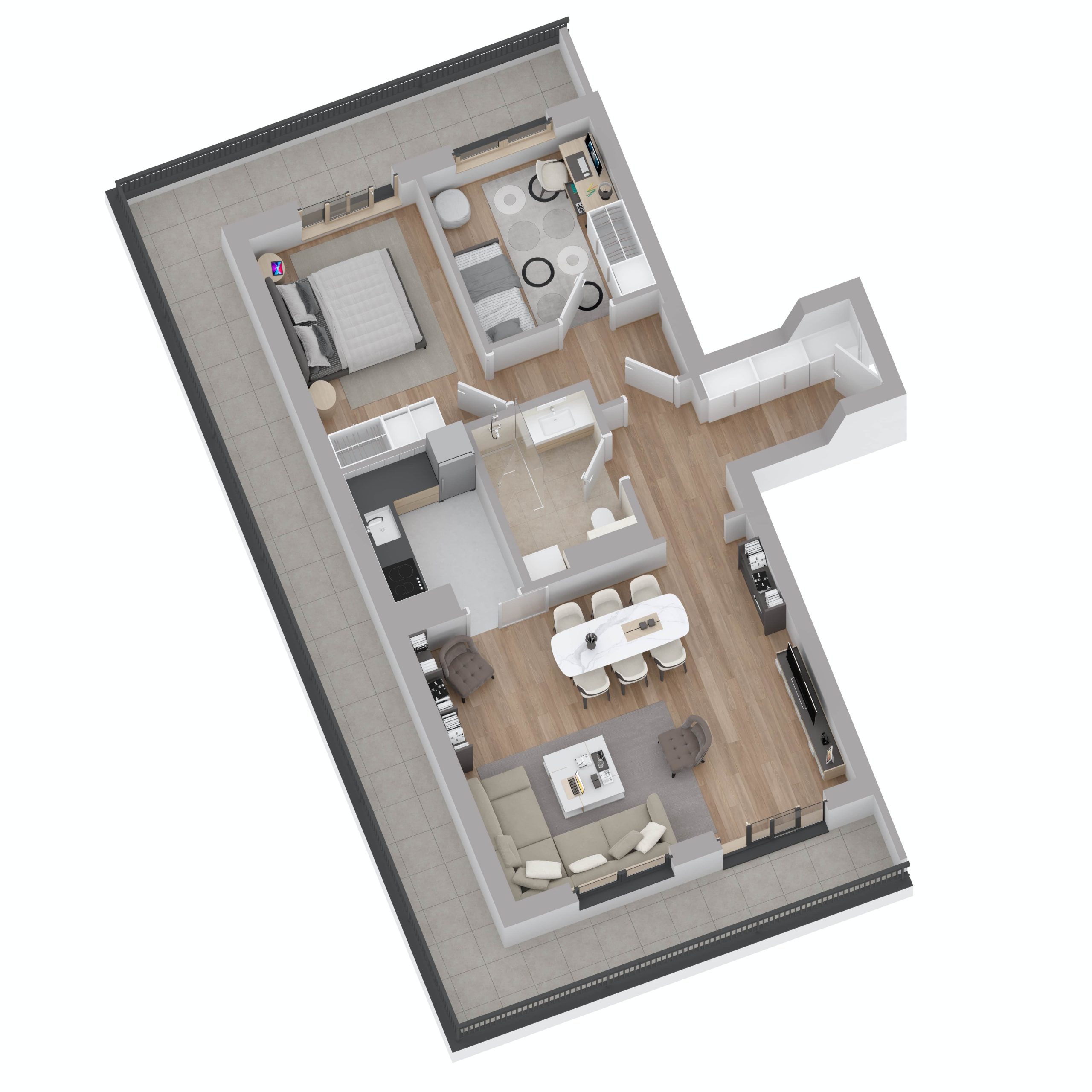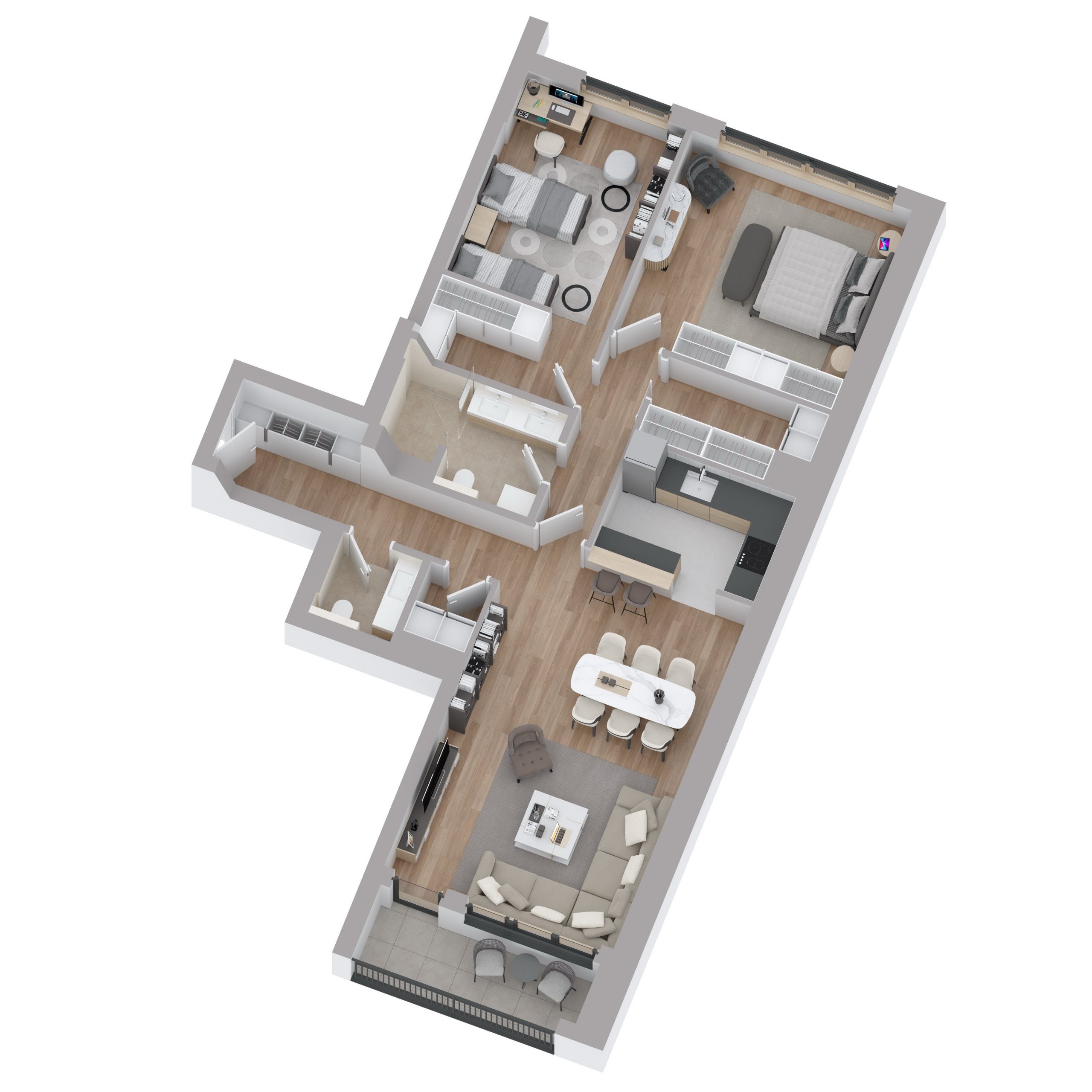 Sprat: III, IV, V, VI, VII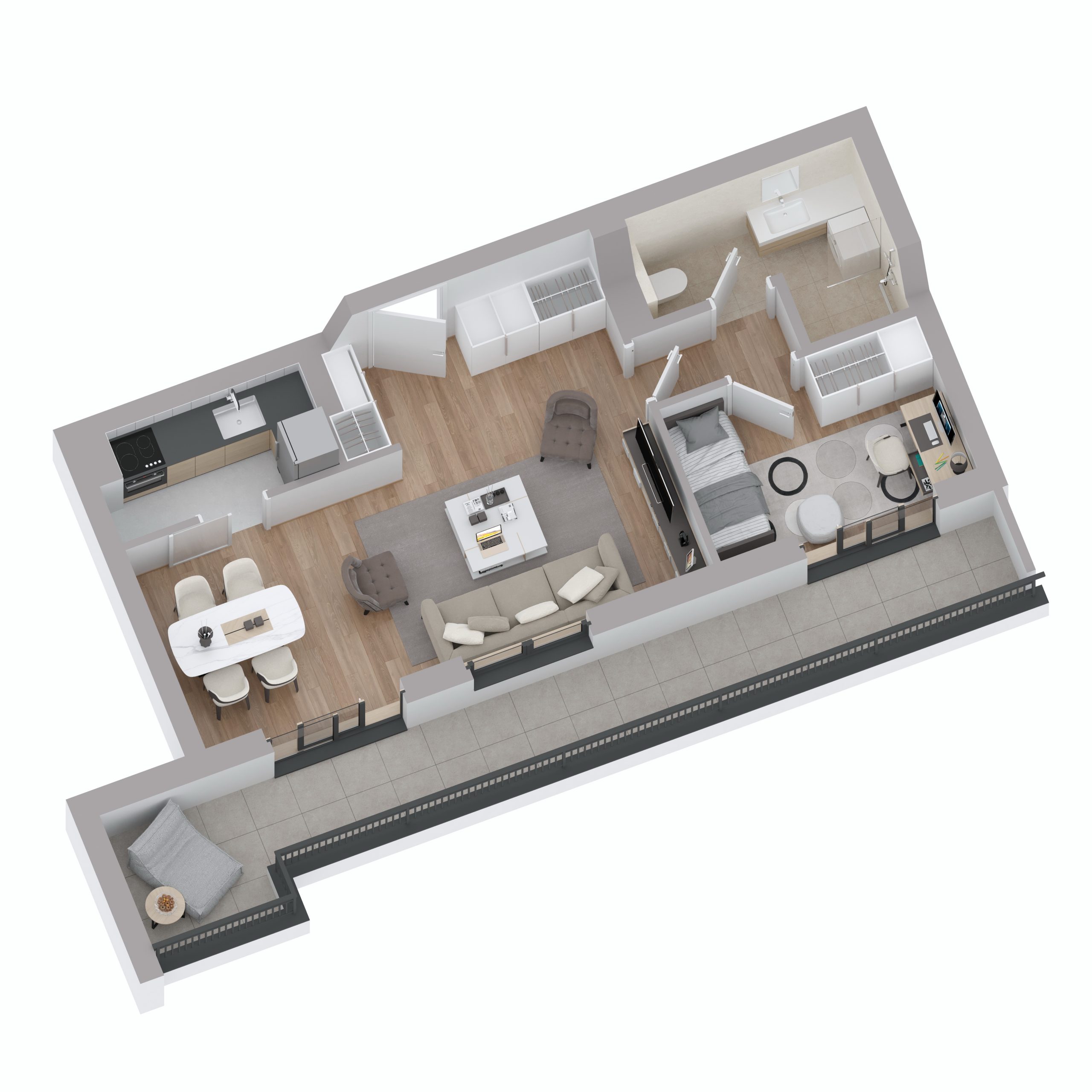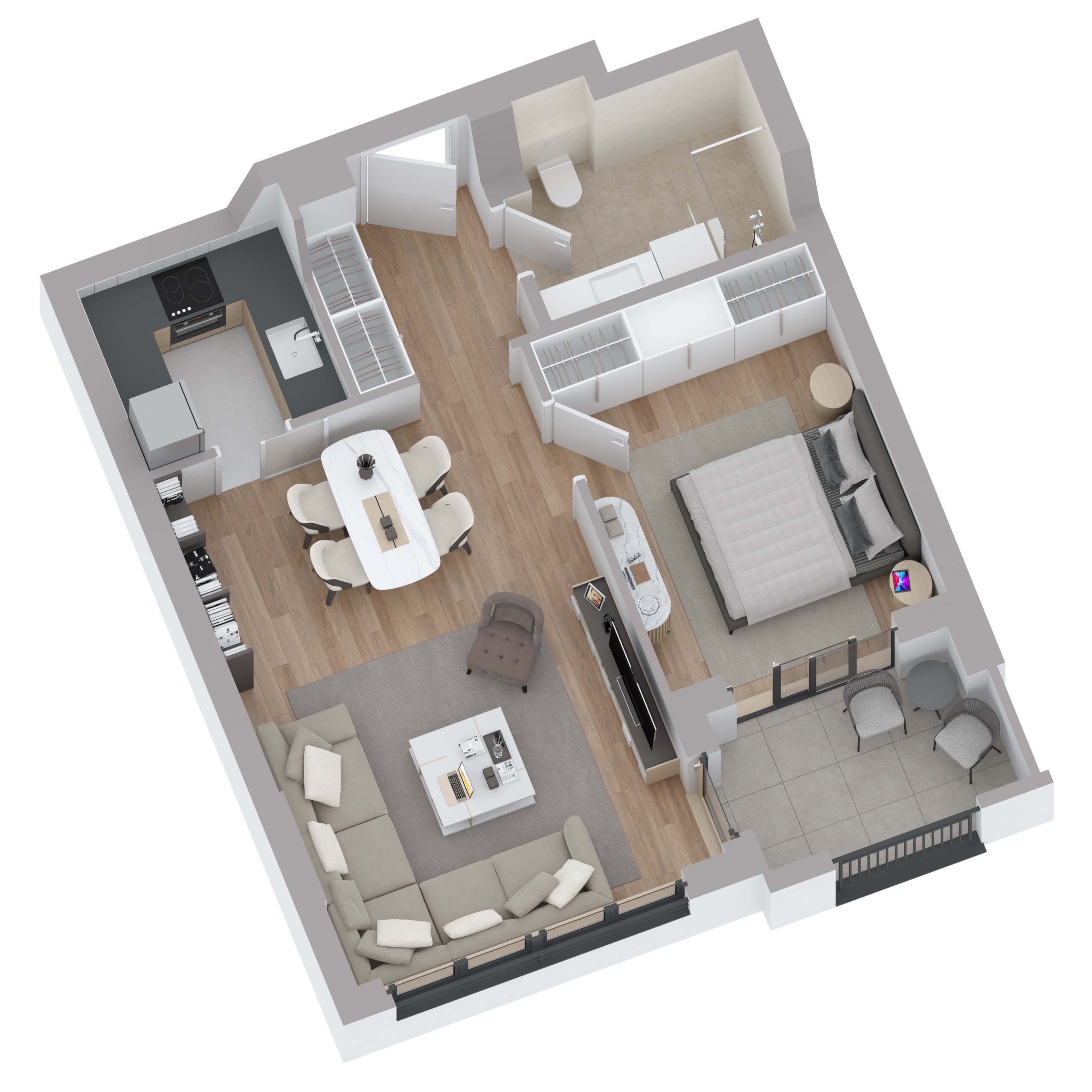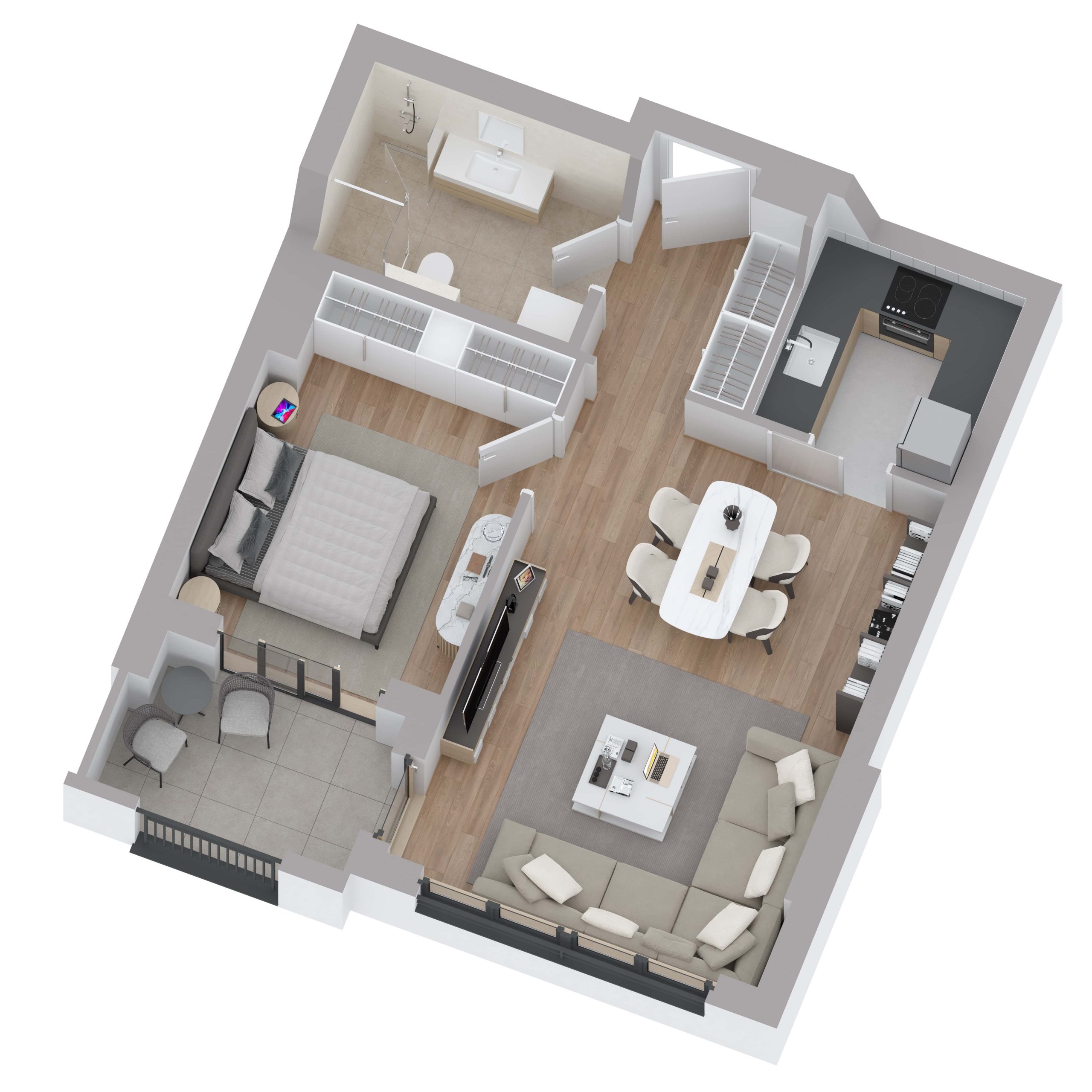 Floors: III, IV, V, VI, VIII, IX
Business Suites
The choice to make for a modern business.
More information?
Take a look at this building detailed brochure.
About this building
ADDRESS: VOJVOĐANSKA BB, BELGRADE
PARCEL NO. 6853
The "BLOCK 63" project provides its future tenants with a comfortable, convenient and safe place to live. With precisely and measuredly planned apartments of various areas, one can come across all structures of tenants, from students to large families. In this construction project, the ideal ratio of all parts of the apartment has been met, i.e the ideally planned size of the living room and sleeping blocks.
The building and its apartments are constructed from high quality materials, in order to provide its occupants with all the conveniences and comforts of life, as well as meet all the criteria of energy efficiency.
BUILDING STRUCTURE:
OFFICES – 4;
BUSSINES SUITES – 22; APPARTMENTS – 154; PARKING SPACES – 218 (202+16)
About this Location
Residential and office building "Block 63" is 7.5 kilometers away from the city center, 10 kilometers from Temple of Saint Sava, 3 km to the highway E-75 at a distance, 10 kilometers from the airport Nikola Tesla, only a few minutes away from shopping malls Delta City, Pyramid, and Immo Center.

In close proximity of this object are: primary schools "Jovan Sterija Popovic", and "Milan Rakic", "Bezanija" football club, kindergarten, hospitals, pharmacies, post offices, as well as many stores, cafes, and restaurants.

This location is very well connected by a public transportation network, and many of the city lines connect this site with the entire city: 71, 82, 89, 95, 601, 602, 603N, E6. In close proximity is the highway E75, and Belgrade's airport.

This project's location is on the territory of New Belgrade municipality, by the Vojvođanska street and belongs to Block 63.
Materials
Facades of this business and residential building are designed to make a separate, yet harmonious architectural complex. Building's roof is projected as flat-impassable, with a membrane. The outside surfaces will be tiled with different materials, while parking lots and playgrounds will have a combination of concrete and vegetation.

Aluminum radiators are provided for installation in apartments and business suites. Cooling in apartments and business suites is provided by split and multi split air conditioners. It is planned to construct and install high-quality wooden doors, made of MDF coated with malamine foil.
Both bays will have two elevators each. In apartments and business suites, a wooden floor will be laid over a concrete base - multilayered parquet.
Schedule a visit
You can schedule a visit to your new home online.